44 Stangl Rd, Flemington, New Jersey
Lone Eagle Brewing is located in beautiful, historic Flemington, NJ. We opened our doors in July 2016 as Flemington's first craft brewery.
We offer over five thousand square feet of tasting room space that includes an 18 hundred square-foot loft overlooking the brew area and main tasting room. We can accomodate approximately 100 people in the brewery, and offer an outside patio with seating for an addition 60+ people.
Our three serving bars were all hand-built by the owners, and the tables and benches were produced by the students of Hunterdon County Polytech. Our tasting room features reclaimed wood form Hunterdon County, and has a very warm comfortable feel.
We offer twelve to fourteen beers on tap with a balanced board of IPA's, Saisons, Stouts, Porters, Lagers and Ales. Our brewery also offers thirty-two and sixty four ounce growlers, thirty-two ounce Crowlers, sixten ounce cans in four-packs and specialty bottles for limited release beers.
We have a 10 BBL brewhouse with 100 BBL's of fermentation capacity. We expect to triple our production with an additional building, conveniently located on an adjacent property, in 2020.
Great beer, great space, a warm and welcoming staff, good cheer, and a great experience are all on tap at Lone Eagle Brewing -- we would love for you to stop by and join the fun!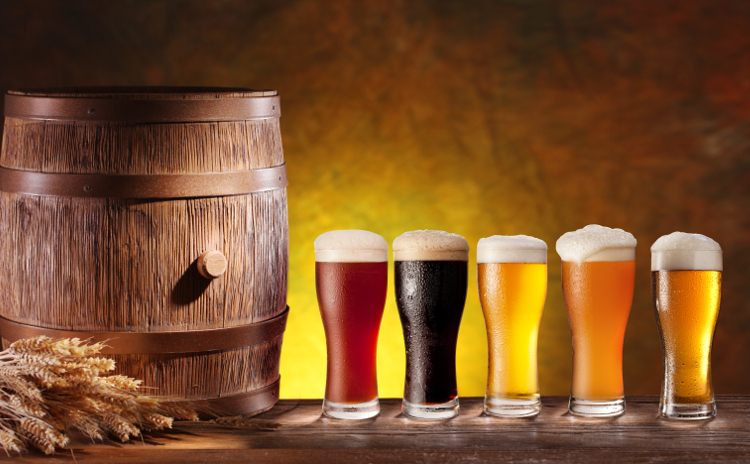 Bold, Brave, Adventurous
As two local craft beer enthusiasts and home brewers, Todd Becker and Bob King decided to open a craft brewery close to home in Hunterdon County, New Jersey. They soon decided upon the historic town of Flemington. Having selected a new, unfinished building to house the brewery, they have had the opportunity to design the brewery from the ground up. Tantamount in their minds was creating the rarely found quality in craft breweries -- a large, comfortable environment wherein their enthusiastic clients would enjoy meeting, laughing and tasting excellent beer.
Awards
First Place, 2017 Atlantic City Beer Festival: Best IPA
BestOfNJ.com, Maiden Flight West Coast Style IPA: Ten Best Beers
Medal Winner, 2018 Atlantic City Beer Festival: Lager Category